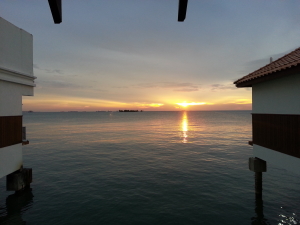 Scientific Procurement (S) Pte Ltd started in 2004 as a one man operation. With limited capital the company operated from a small room within the owner's home. The company did not have any distributorship of products or a ready list of customers. Much of what we supply was according to the requirement of the customer. After months of endless cold calling of potential customers, lots of meetings and a willingness to work on anything, we managed to garner a small group of regular customer.
To keep running cost low, delivery to customers was done using public transport. Two years later a delivery vehicle was purchased. Gradually the list of customers grew and the company experienced exponential growth. Exclusive distributorship agreement was secured with several US and UK based manufacturer. In 2009, a brand new office/warehouse was purchased, this marked the first major investment by the company.
The company now serves major multi national companies from industries such as Petrochemical, Food, Electronics, Environmental, Academic Research, Pharmaceutical, Mining and many others. Customer base expanded from just Singapore to Malaysia, Indonesia, Thailand, Vietnam, Philippines and others.  We exhibit regularly in trade shows in Singapore, Malaysia, Indonesia (Lab Indonesia) and Vietnam (Analytica Vietnam).
The company has grown from one person to a current staff strength of eight to support our daily operations. We are BIZSAFE Level 3 certified since the year 2012 to ensure all safety aspects relating to work is carefully planned and executed.
A decade has passed since we started and we are looking forward to the next decade with full confidence.
Scientific Procurement (S) Pte Ltd  participates in several exhibition/conference in the South East Asian region. We are the master distributor for several manufacturer from USA and Europe.
Our participation in regional  exhibitions/conferences serves the primary function of informing customers of new products as well as increasing the awareness of the manufacturer's brand in the SE Asia region.
We can be located at but not restricted to the following exhibitions/conferences:
AnaLabAsia ( Singapore),   Lab Indonesia ( Indonesia),   Analytica Vietnam (Vietnam), Mlab (Malaysia), Lab Asia (Malaysia)